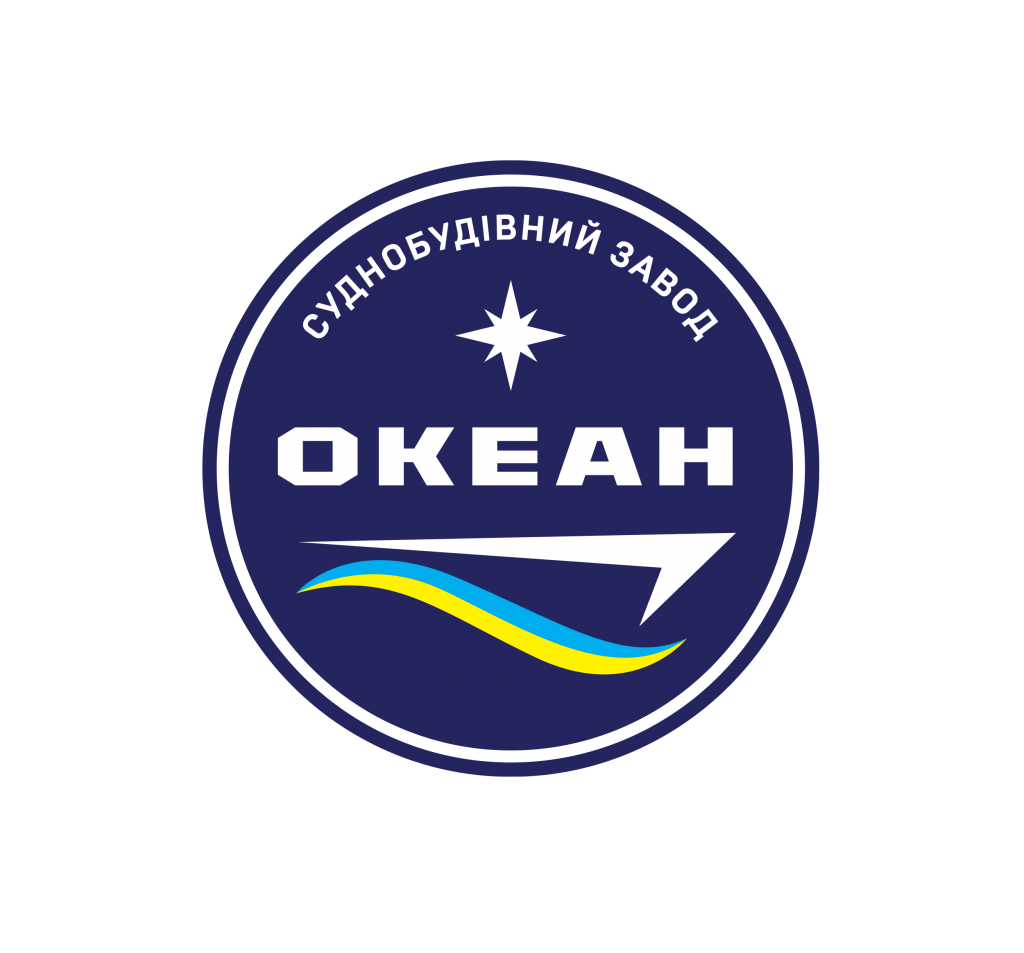 The Shipyard «Ocean», Mykolaiv, the most modern enterprise of the shipbuilding industry of Ukraine. The shipyard is located in the southern part of Mykolaiv with an open access to the Black Sea. The company employs 650 skilled professionals
Shipbuilding is carried out on two technological lines of large-tonnage and mid-tonnage shipbuilding. The large-scale shipbuilding line includes a assembly shop with a total area of ​​54000 m², a graving dock (354x60x17m) with two gantry (lifting capacity of 320 tons each) and four assembly cranes (80 tons) and a quay line of 420 m long and the middle-scale shipbuilding line includes the assembly shop, closed shed (144x15m) an open construction site. The float dock (PD-35) is intended for launching of vessels and for ship repair works, it is equipped with two portal cranes with a capacity of 5 tons each, as well as an automatic system for detecting the tipping.
The product range is aimed at the construction of such vessels as container ships, ice class tugboats, chemical carriers, bulk carriers, inland water tankers, sea tugboats, multi-purpose cargo vessels, multi-purpose heavy cargo vessels, multi-purpose pontoons, emergency vessels and motor boats.
The Shipyard «Ocean» also performs non-marine steelworks: wind turbine racks, bridge spans, components of prefabricated buildings, etc., as well as metal processing and bending services.The plant becomes an active player in the market of not only Ukrainian but also world ship repair.
dcm@ocean-shipyard.com
ocean-shipyard.com - сайт
+380675123993